Programs
Building engaged, healthy communities
The Department of Health, Recreation & Community Services continues to leverage departmental strengths with your needs in developing and offering undergraduate and graduate programs in three major areas: 
Athletic training
Public health
Recreation, tourism and nonprofit leadership (RTNL) 
The undergraduate foundations in these programs tie to graduate-level degrees in:
Community health and recreation
Athletic training (Master of Athletic Training, or MATR)
Philanthropy/Nonprofit development (interdisciplinary)
In addition, HRCS offers several certificates and minors, contributes to an interdisciplinary BA in environmental resource management and coordinates an intensive study area in allied health, recreation and community services, part of the Doctor of Education (EdD) program. 
Both the MA in philanthropy/nonprofit development and the EdD program are offered online through Online & Distance Education.
1/3
Athletic Training & Rehabilitation Studies 
Our undergraduate degree in athletic training and rehabilitation studies is a beginning. It gets you started for a career in a health profession — including athletic training, but also fields like physical therapy or occupational therapy.  Learn in the classroom from expert faculty — some who support UNI student-athletes as part of UNI Athletic Training Services — as well as professionals in various settings, including on campus training and clinic facilities. Get fully prepared for your next step: graduate school. Program Director: Kelli Snyder, EdD, ATC, LAT 
2/3
Through public health, you become part of the solution in disease prevention through assessment, intervention, education and evaluation. Emphases in community health and environmental health science pair strengths of the department with leading career paths. A range of certificates reflects faculty expertise: global health, fitness, nutrition, women's health and the business of health care. Your focus may be a neighborhood, a corporation, health and community organizations -- or a village halfway around the world. With a UNI education, you'll be more than prepared.
3/3
Recreation, Tourism & Nonprofit Leadership
Become an effective leader in various community, health and human services and nonprofit settings with the RTNL degree. The three emphases give you options; no matter your choice, you'll learn in the classroom and in the field from a nationally recognized and accredited professional education program. From community recreation, nonprofit administration, or tourism to therapeutic recreation and youth development, we've got you covered.
Master's Programs
Athletic Training MATR
UNI's accredited athletic training program has a strong legacy of success. We were the first in Iowa to offer the professional master's level degree (Master of Athletic Training) leading toward professional certification. Faculty with their own clinical experience teach, conduct research and are always ready to mentor you on your way to professional success. Program Director: Kelli Snyder
Athletic Training
Community Health & Recreation MA
A blend of departmental programs and expertise in public health and recreation, tourism and nonprofit leadership, this newly designed program prepares you for professional leadership roles in community health and recreation agencies. Take an active role in determining your personal learning objectives and developing your programs of study to take your career to the next level. Coordinator: Chris Kowalski 
Community Health and Recreation MA
Philanthropy/Nonprofit Development MA (Online)
As a nonprofit professional with three to five years of experience, this flexible, online program lets you develop your professional skills and knowledge in areas such as ethical policy and scholarly research, theories and models  related to the nonprofit world--such as grant writing, donor relations, advocacy and accountability. Coordinator: Julianne Gassman
Philanthropy/Nonprofit Development
Quality Program Recognition
MATR Fully Accredited
UNI's master of athletic training (MATR) program is accredited by the CAATE (Commission on Accreditation of Athletic Training Education). The program will have its next comprehensive review during the 2025-2026 academic year.
CAATE is located at 6850 Austin Center Blvd., Suite 100, Austin, TX 78731-3184.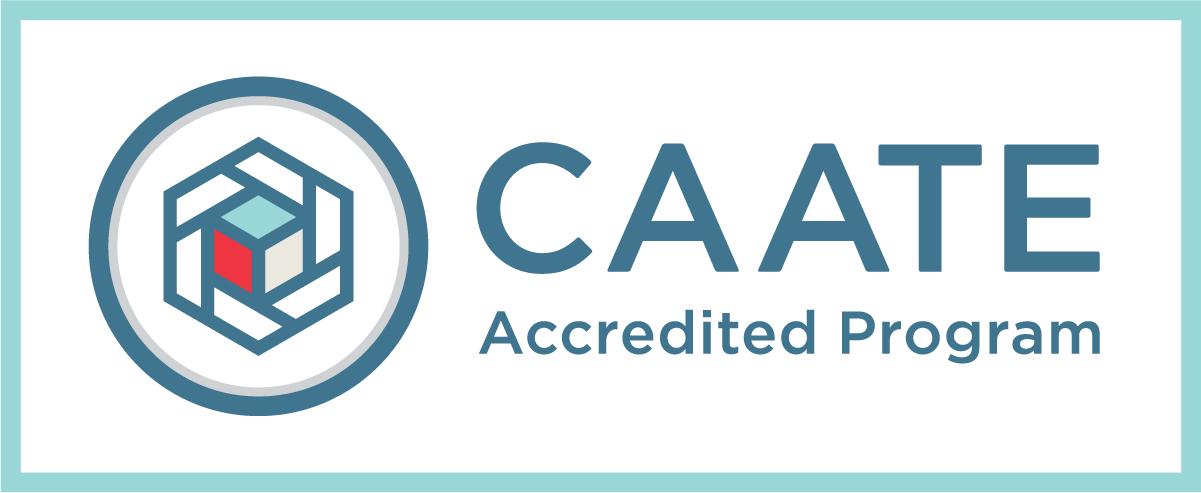 RTNL Nationally Accredited by COAPRT
UNI's program in recreation, tourism and nonprofit leadership is accredited by the Council on Accreditation of Parks, Recreation, Tourism and Related Professions (COAPRT). COAPRT accredits baccalaureate programs in parks, recreation, tourism, sport management, event management, therapeutic recreation and leisure studies offered at regionally accredited institutions within the U.S. and its territories, and at nationally accredited institutions in Canada and Mexico. 
RTNL recent program retention rates:  Fall 2019 - 99.1%; Spring 2020 - 99.1%; Fall 2020 - 92.9%; Spring 2021 - 100%; Fall 2021 - 95.4%; Spring 2022 - 92.4%. 
Read more in the COAPRT annual report on UNI.