Featured Speakers
From panel discussions on the Black community, young black girls and black males and issues such as gun violence to presentations by leading keynote and guest speakers, the schedule is full for this year's African American Children and Families virtual conference.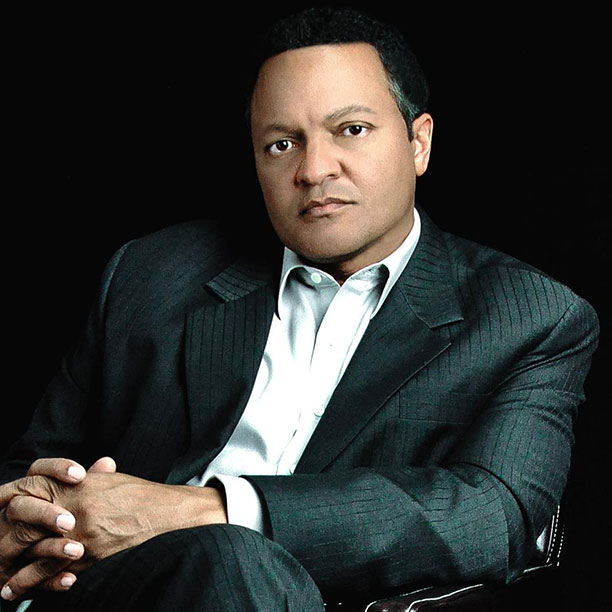 Keynote Speaker
History, Human Rights and the Power of One
‌Kenneth B. Morris, Jr.
Kenneth B. Morris, Jr. descends from two of the most influential names in American history: he is the great-great-great-grandson of Frederick Douglass and the great-great-grandson of Booker T. Washington. His mother, Nettie Washington Douglass, is the daughter of Nettie Hancock Washington (granddaughter of Booker T. Washington) and Dr. Frederick Douglass III (great-grandson of Frederick Douglass). Morris' life until the year 2007 could be described as distinguished yet decisively disengaged from his lineage until Providence called.
Morris continues his family's legacy of anti-slavery and educational work as co-founder and president of the Rochester, NY-based nonprofit Frederick Douglass Family Initiatives (FDFI). His career and life path are driven by a clear focus on FDFI's mission "To Build Strong Children and to end systems of exploitation and oppression." He could not have predicted that one day he would so fully embrace and be defined by the characteristics that so closely defined his famous ancestors.
FDFI brings the guidance of history to the fight against modern forms of slavery. As part of the present-day abolitionist movement, FDFI educates young people about all forms of forced servitude and inspires them to action. Current FDFI projects include PROTECT, a partnership with two California-based nonprofit organizations, 3Strands Global and Love Never Fails, to provide grade-level appropriate human trafficking prevention education to students from grade school to high school and the One Million Abolitionists project, which with a wide range of partners including the National Park Service, History Channel, educational institutions, community organizations, and individuals, will print and distribute one million copies of a special Bicentennial edition of Frederick Douglass's first autobiography, Narrative of the Life of Frederick Douglass: An American Slave, to young people domestically and internationally.
An accomplished and prolific public speaker, Morris regularly appears before charitable organizations, local, state and federal government agencies, civic organizations, and presents to students across the country and internationally. He has lectured at universities including New Castle University in England, Columbia University, Morehouse College, UNLV, Tuskegee University, Loyola University Chicago, and Yale University. He has appeared on CNN, Democracy Now!, PBS, NPR, Matter of Fact with Soledad O'Brien, and the CBS Evening News. Morris is honored to have been a keynote speaker at the United Nations and the Organization for Security and Co-operation in Europe's annual conference in Vienna and Luxembourg.
He appeared in the 2022 documentaries Abraham Lincoln and The American Presidency with Bill Clinton on the History Channel, Frederick Douglass in Five Speeches on HBO and HBO Max, Becoming Frederick Douglass on PBS (October 2022), and 1000 Years of Slavery on the Smithsonian Channel. Previously, he appeared in the documentaries Civil Warriors and Rise Up: The Legacy of Nat Turner on National Geographic and Blood and Glory: The Civil War in Color on the History Channel.
He contributed the preface to Isaac Julien's Lessons of the Hour published in 2022, the afterword to Picturing Frederick Douglass: An Illustrated Biography of the Nineteenth Century's Most Photographed American published in 2015, and the foreword to a bicentennial edition of the Narrative of the Life of Frederick Douglass, An American Slave, published in January 2017.
Morris received an Honorary Doctor of Humane Letters degree from the University of La Verne in California in January 2012. In June 2012, he received the inaugural National Park Service Underground Railroad Network to Freedom's Frederick Douglass Underground Railroad Legacy Award in recognition of his commitment to promoting social change through activism that addresses contemporary social issues. In January 2014, Ken was the first man to be awarded the Women's E-News 21 Leaders for the 21st Century Ida B. Wells Award for Bravery in Journalism. In April 2016, he received the Anne Frank Change the World Award from the Wassmuth Center for Human Rights. In November 2017, he received the National Association of African American Honors Programs Legacy Keeper Award. In 2018, Morris received awards, including the Award for Excellence from Washington College, Wind Beneath My Wings from the National Organization of Black Law Enforcement Executives, and the Frederick Douglass Medal from the Douglass Institute for African & African American Studies at the University of Rochester.
He has been a member of the board of directors for Kaleidoscope Arts Factory, a nonprofit youth performing arts organization, and the Dean's Advisory Committee at the University of La Verne. He currently sits on the board of directors for the Frederick Douglass Ireland Project, the nonprofit Globe Lane, and serves as board president at The Young Americans performing arts organization. He is a former ambassador for the nonprofit organization Human Rights First. In November 2017, Democratic Leader Nancy Pelosi named him to the federal Frederick Douglass Bicentennial Commission, serving as Commission Chair.
Morris received a Bachelor of Arts in religion degree from the Ecumenical Center for Black Church Studies at the University of La Verne. As did Frederick Douglass and Booker T. Washington, he firmly believes that education is the pathway to freedom.
For more information on Morris, visit www.theobsvgroup.com.
---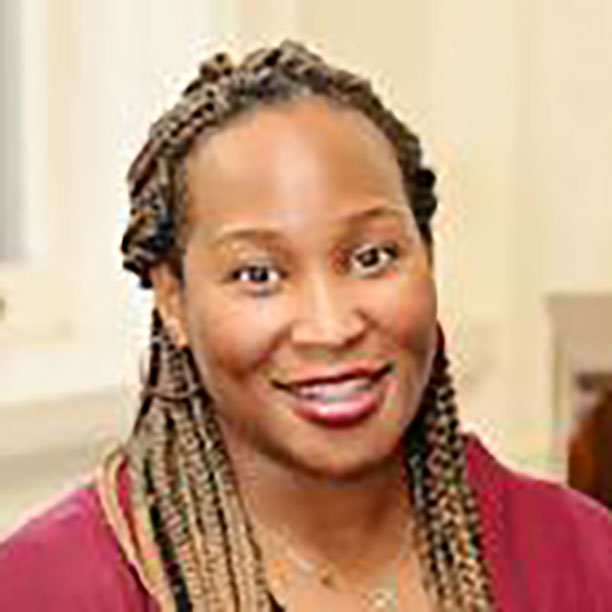 Featured Speaker
‌Iheoma U. Iruka, PhD
Iheoma U. Iruka, PhD, (from the University of Miami) is a research professor in the Department of Public Policy and the founding director of the Equity Research Action Coalition at the Frank Porter Graham Child Development Institute at University of North Carolina, Chapel Hill. She is leading projects and initiatives focused on ensuring that minoritized children and children from low-income households are thriving through the intersection of anti-bias, anti-racist, culturally grounded research, program, and policy. She serves on numerous national and local boards and committees, including the National Academies of Sciences, Engineering, and Medicine, the American Psychological Association's Board of Educational Affairs, and the Brady Education Foundation. In addition to being on the National Advisory Committee for the U.S. Census Bureau and a Census Advisor for the National Urban League, Iruka is the recipient of the 2022 American Psychological Association Mid-Career Award for Outstanding Contributions to Benefit Children, Youth, and Families. Her website is: https://equity-coalition.fpg.unc.edu
---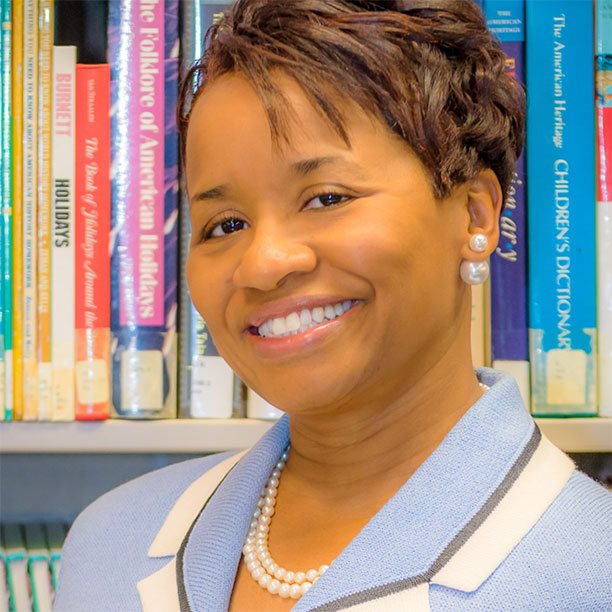 Featured Speaker
‌Gwendolyn McMillon, PhD
Gwendolyn Thompson McMillon, PhD, is professor of literacy and doctoral program coordinator in the Department of Reading & Language Arts at Oakland University in Rochester, Michigan. Her research, which focuses on examining literacy experiences of African American students at school and church to improve literacy teaching and learning, has received funding from multiple sources and is published widely. She serves in many leadership capacities, including project director for the I Read, I Lead, I Succeed Statewide Literacy Initiative, and past president of the Literacy Research Association. McMillon and her son, Joshua, are co-owners of ROOTEDin, a publisher of authentic, culturally relevant eVideos and eBooks that center Black culture, and ROOTEDin HOPE, a non-profit organization established to increase students' access to engaging online literature. Married to Rev. Dr. Vincent McMillon for 36 years with five sons, Gwen shares that she has been called by God into the teaching ministry and is joyfully fulfilling her Divine purpose.
---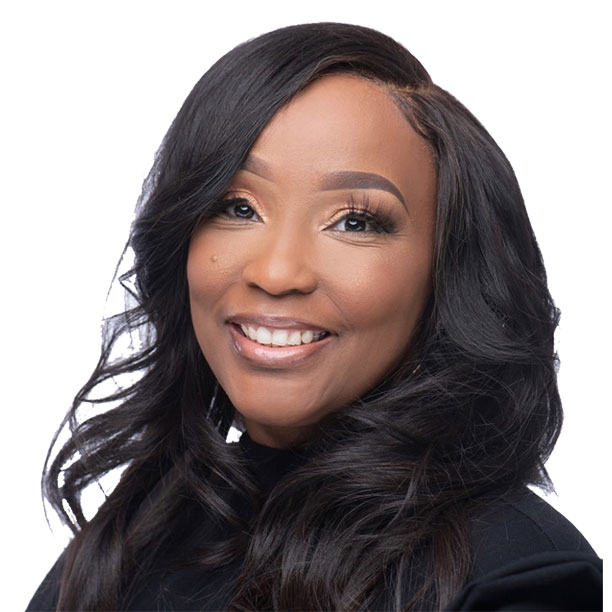 Featured Speaker
‌Choyo Wilson-Daniel
Money Mindset expert, Choyo Wilson-Daniel, is the founder of Loveshift Coaching. She created Loveshift Coaching with the belief that women can be spiritually guided and materially minded: leading rich lives full of purpose, passion, profit and positivity! Choyo Wilson-Daniel, LPC, is one of their premiere Mindset Coaches for Christian women, and an international best-selling author. She founded Loveshift Coaching in 2018 to support women who long to run their own business, on their own terms, so that they can make a powerful difference in the world. A seasoned entrepreneur, Wilson-Daniel recalls her own struggles as a business owner, "I longed to be an entrepreneur who made an impact. But every time I'd try to move forward, I felt blocked. I'd go full force toward a new business idea, and then – as quickly as it began – it would fizzle out." The breakthrough came when she started loving, appreciating, and being herself. Now, she has supported and empowered hundreds of women by showing them how to be a richer person inside and out while still maintaining their connections to God and their families. "My most important work is helping women stay true to their own purpose so that they can create limitless prosperity." A licensed clinical therapist by trade, and author, Wilson-Daniel travels around the country speaking to women and girls about nurturing a healthy money mindset. She resides in Waterloo, Iowa, with her husband Charles and daughters Hannah and Olivia.
---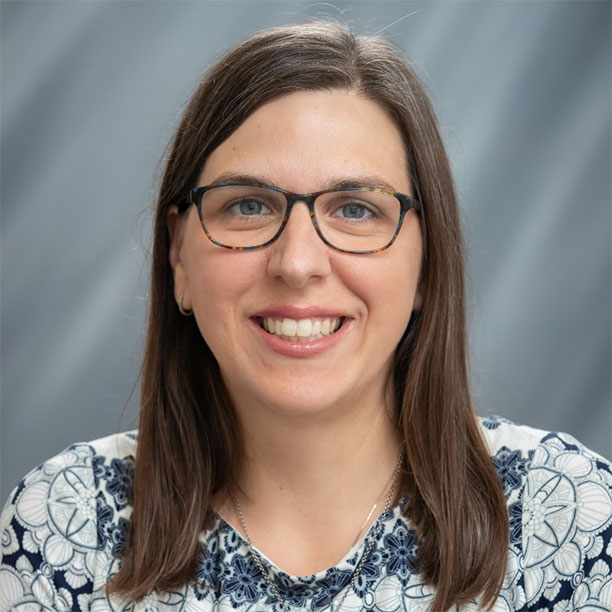 Featured Speaker
‌Sarah Montgomery, PhD
Sarah Montgomery, PhD, is professor of elementary education and an administrative fellow in the Center for Excellence in Teaching & Learning at the University of Northern Iowa. She is a Certified Mindfulness Educator who helps lead the new social and emotional learning (SEL) minor for undergraduate teacher education majors at UNI. She recently published a book titled, Mindfulness & Wide-Awakeness in Higher Education, that features her research on teaching SEL and mindfulness practices to college students.
She will be sharing: Trauma-Sensitive Social and Emotional Learning (SEL) Practices for Racial Justice
---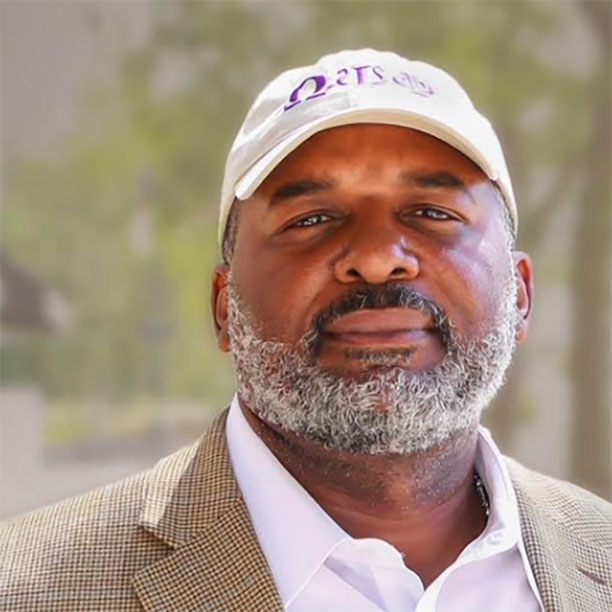 Featured Speaker
‌Lawrence Daniel
Lawrence Daniel is a Juvenile Court Officer Supervisor for the 1st Judicial District State of Iowa Department of Juvenile Court Services. Serving within the juvenile court system as a supervisor for the past year, and eight years prior as a Juvenile Court Officer. He is responsible for Juvenile Court Officers that cover Black Hawk, Grundy, and Buchanan counties. He serves on several committees within the Juvenile Court Services organization: He was appointed to the Training and Governance committee, he is the Iowa Juvenile Court Services Association 1st District Rep. Education and Training Chair, 1st District Youth and Family Youth Engagement Committee chair. He also serves as a representative in collaboration with other community organizations and agencies with the mission to help reduce the over-representation of minorities in the juvenile justice system and in Child Welfare Emergency Services. To name a few: Black Hawk Equity Team, Breakthrough Collaborative Services, Waterloo Community School District Equity Team and Iowa SAFE (Safe Areas For Everyone). Most importantly he is a husband, a father, a grandfather, a brother, an uncle, and a mentor. He is also a member of the Omega Psi Phi Fraternity Inc.
He saw a need in 2003 to use his knowledge and skills to work with at-risk youth at Logan Middle School and Waterloo East High School, both in Waterloo, Iowa. He volunteered to strengthen and condition the high school football team and facilitated the after school recreational activities for Logan middle school and the Boys and Girls Club. From 2005-2009 he worked in Gary, Indiana, as the Gary Indiana School District Activities Coordinator, Tolleston middle school PE teacher and Tolleston 7th grade girls' basketball coach. He also co founded NERD (Nurturing, Educating and Rewarding Determination) Youth Services, where he organized and facilitated recreational activities for at-risk youth in the Gary/ Hammond Indiana area. In 2011, he returned to Waterloo to continue mentoring and working with at-risk youth as an intervention specialist and as a behavioral health intervention specialist.
He graduated from the University of Northern Iowa where he received his Bachelor's degree in physical education and master's in exercise science.
---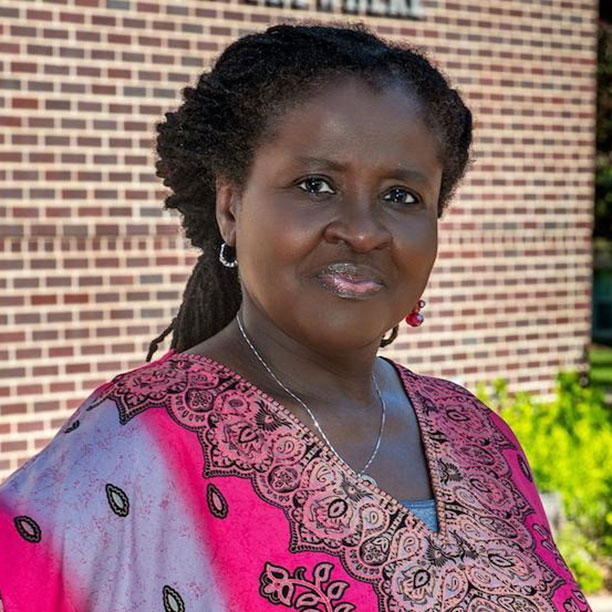 Featured Speaker
‌Rev. Belinda Creighton-Smith, EdD
Rev. Belinda Creighton-Smith, EdD, is bi-vocational and has served as senior pastor of Faith Temple Church since 1999. She has devoted her life of service to social justice activism and confronting the power structures that perpetuate disparity and harmful life outcomes for the marginalized of society or the "least of these." A few examples of this work in addition to the pastorate include program coordinator and national faculty for American Red Cross culturally competent HIV/AIDS initiatives, program manager for the Disproportionate Minority Contact (DMC) task force for Black Hawk County, innovator of Northeast Council on Substance Abuse culturally competent prevention services for African American families, and numerous other initiatives addressing disparate life challenges and outcomes of people of color.
The Dr. Rev. Creighton-Smith joined the University of Northern Iowa in 2015 as adjunct faculty in Social Work and Women's and Gender Studies, is a consultant with RISE Advocacy, providing diversity and cultural competency instruction, and serves on the President's Council for Inclusion, Transformative Social Justice & Advocacy at the University. Her dissertation focused on the challenges African American college students face in predominantly white institutions of higher learning.
---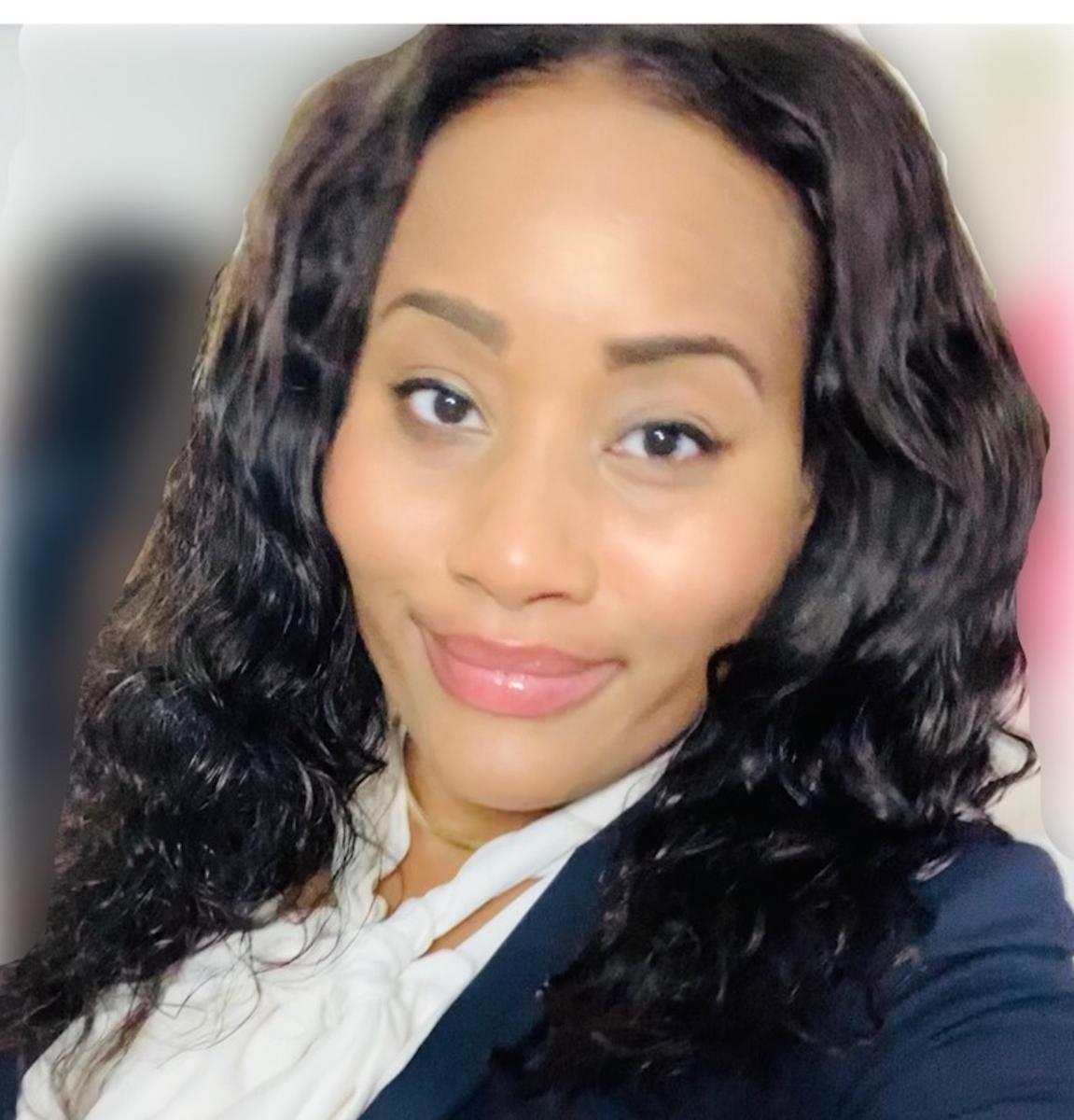 Featured Speaker
‌Patriann Smith, PhD
Patriann Smith, PhD, is associate professor at the University of South Florida. Smith's research considers how literacy teaching, research, assessment and policy are influenced by the intersection of race, language and (im)migration. She draws from the Black Englishes of Afro-Caribbean immigrants, other Black immigrants in the United States (i.e., African), and Black American students (i.e., African American) to propose solutions that advance racial and linguistic justice in literacy. She also explores the Englishes of Black populations in their English-speaking Caribbean locales to make recommendations for advancing literacy teaching across local, national and international borders. Smith's research is published in journals such as The Reading Teacher, Reading Research Quarterly, American Educational Research Journal, International Multilingual Research Journal, and Policy Insights from the Behavioral and Brain Sciences.
---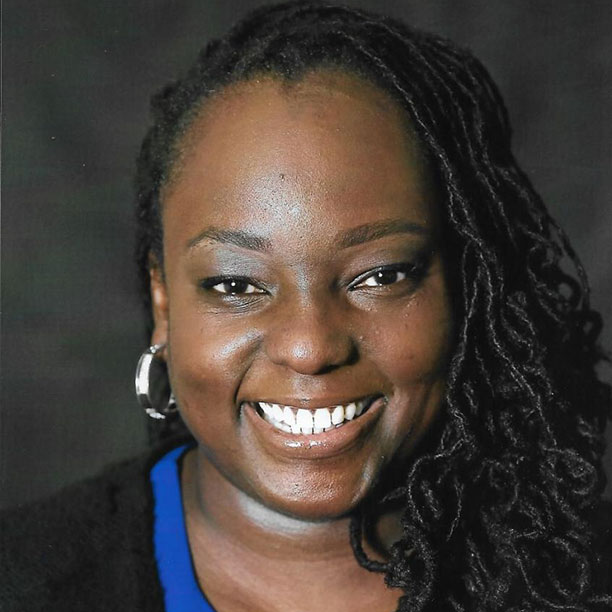 Featured Speaker
‌Denisha Jones, PhD
Denisha Jones, PhD, is the executive director of Defending the Early Years. She is a former kindergarten teacher and preschool director who spent the past 19 years in teacher education. Jones is an education justice advocate and activist working with various grassroots organizations protect public education as a human right. She is a part-time faculty member in the Art of Teaching program at Sarah Lawrence College and the School of Education at Howard University. Since 2017, she served on the steering committee for the national Black Lives Matter at School Week of Action. Her first co-edited book, Black Lives Matter at School: An Uprising for Educational Justice, was published in December 2020 by Haymarket Books. Her current research interest include exploring play as liberatory early childhood education, Black cultural citizenship for Black liberation and the impact of COVID-19 on teachers.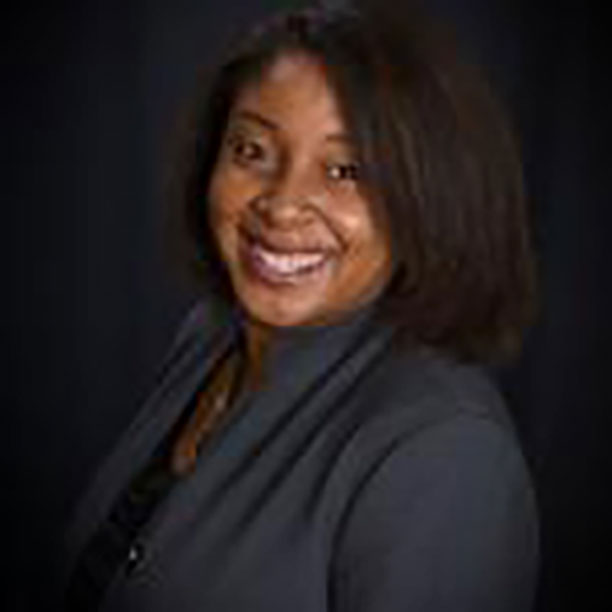 Panel Moderator
‌Tiffany A. Flowers, PhD
Tiffany A. Flowers, PhD, is an assistant professor of education at Georgia State University Perimeter College. She is a native Chicagoan and a graduate of Virginia Commonwealth University where she earned a BS in psychology and a MAT in early childhood education. Flowers also earned an MA in social and philosophical foundations of education and a PhD in language, literacy, and culture from the University of Iowa. Flowers is a member of the Diversity Scholars Network at the University of Michigan. She is a West Chester University Frederick Douglass Teaching Fellow and an Indiana University Minority Faculty Fellow. Flowers is also a 2014 NCTE Early Career Educator of Color award recipient. Currently, she is a reviewer for the American Library Association Booklist.
Her research agenda is divided into five distinct and interrelated areas of research which include African American literacy development, literature, diversity issues in education, literacy, and the scholarship of teaching and learning. You can find some of her work in journals such as Urban Education, Teachers College Record, Illinois School Journal, the High School Journal, the Journal of Research Initiatives in Education, and the Journal of Liberal Arts and Sciences. Additionally, you can find some of her recent work published online on the NCTE Blog, Literacy Daily, School Library Journal, Diverse Issues in Higher Education, Chalkbeat, Scholastic Blog Bookmarked, and Literacy Today. Flowers is currently focusing on community engagement and mentoring of faculty of color by co-coordinating the NCTE early career educator of color program.
Some of her current community engagement projects include the #EliminatingBookDeserts project to inspire book drives which engage the community to close the gap of book deserts in urban communities through a university-school-community service learning project. This project trains pre-service teachers to work with partnering schools surrounding GSU Perimeter. She also started the Homework Assistance Project aimed at having undergraduate students assisting migrant children with literacy homework. The Black Professors Read digital project creates an avenue for Black professors to introduce high school students online to books they recommend written by Black writers. Additionally, she is using online platforms to train literacy leaders, teachers, principals, and community organizers to participate in the NCTE African American Read-In program during Black History Month.
As the founder of Golden Butterfly Publishing, she uses this platform to publish books with African American characters with an emphasis on books for Black boys to provide them with positive reading experiences and varied literature choices across genres. Further, she works with school districts, community centers, and schools to consult and provide professional development on working with families, struggling readers, implementing high-interest and engaging books, the reading and writing workshop, literature circles, guided reading, vocabulary development, and creating school and district-wide K-12 literacy plans. Flowers is currently working on five book projects pertaining to literacy, teaching, and schooling experiences.
---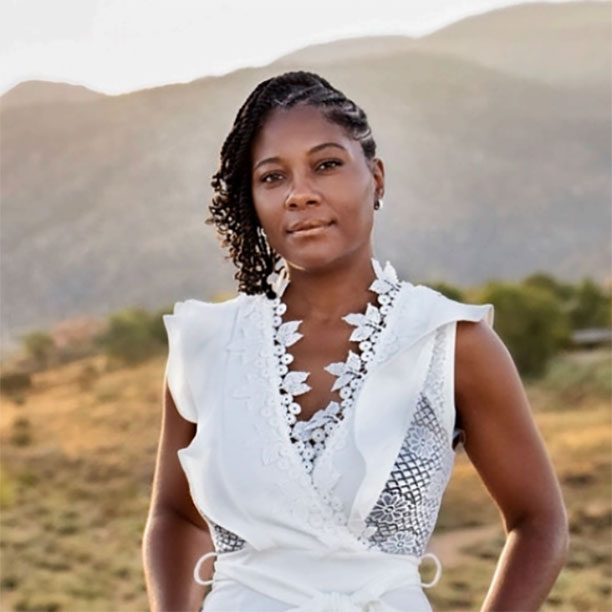 Panelist
‌Cachia Cherise Lewis
Cachia Cherise Lewis is the creator of Transparency Lifestyle brand. She is passionate about youth and providing them with the tools to be a successful and productive individual in society. The tools and techniques that she uses to communicate and engage with youth are innovative, creative and uniquely done. The conversations that she has are real and honest and centered around how to find solutions to navigating through negative circumstances and how to overcome them. She helps youth by teaching them how to speak their truth, release their fear and heal so they can live as their authentic self.
Lewis is a dynamic speaker who brings to the forefront topics that are not readily talked about in today's society. The passion and words that are formed when she speaks will leave you with thought-provoking questions that will challenge you while pushing you to grow. She has spoken and hosted at various women, youth and business conferences and events. She has appeared in multiple magazine articles speaking about her phenomenal brand and how she helps others.
Lewis received a master's degree in health care management and has held positions in pharmacy, education and project management. She has also authored a book called Transparency Lifestyle: How to tell your truth and provides people with the tools to speak their truth and be the greatest version of themselves. She is adamant about leaving a positive imprint in the lives of others so that they can be fruitful in their life.
---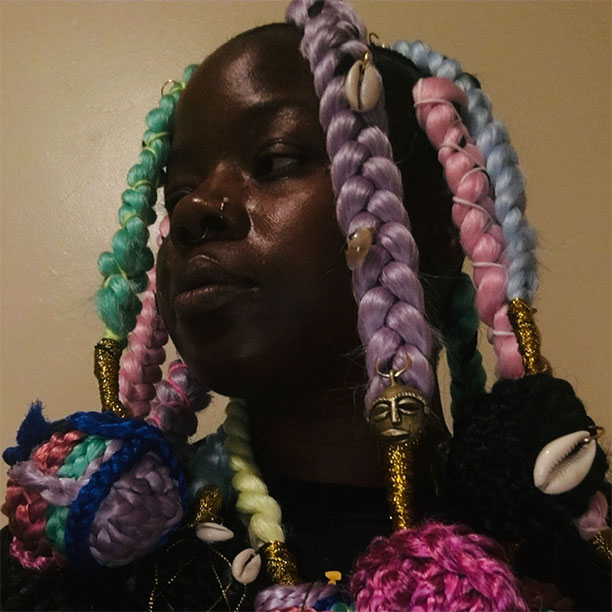 Panelist
‌Nneka Gigi
Nneka Gigi is a Nigerian-American braid adornment artist, educator and doctoral student based in Los Angeles, Calif. Her research is focused on empowering the multi-literacies of Black girls from birth to Grade 6 by expanding the pedagogical stance and practice of literacy education to include mental health, critical media and financial literacies. As augmented reality (AR) reading applications and other tech tools are being integrated into the educational atmosphere, she is working to expand her Black Girls Critical Literacies Model (BGCLM) to include technological acumen. As a natural hair historian and artist, the BGCLM will highlight the educational and cultural value of Black hair inside and outside of the classroom. Gigi is the founder and curriculum specialist for Beyond Adornment Club, the first international book club and sis-STAR circle for Black girls. The Black Girlhood movement aims to eradicate the illiteracy of Black girls by 2031.
---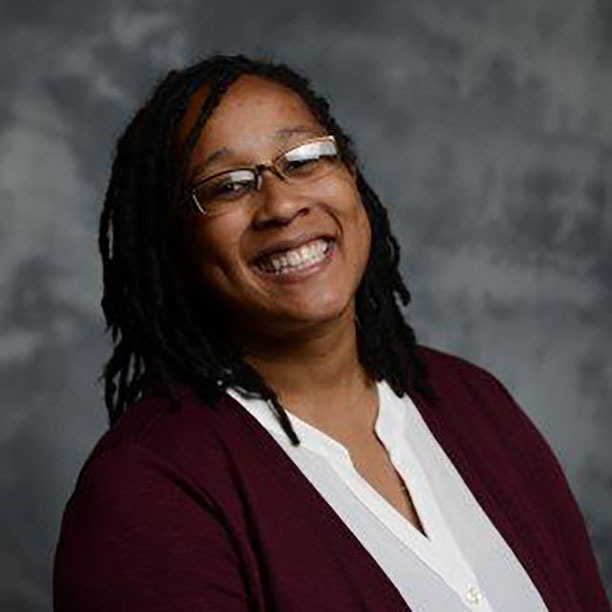 Panelist
‌Dorian Harrison, PhD
Dorian Harrison, PhD, is an assistant professor in the College of Education and Human Ecology's Department of Teaching and Learning at The Ohio State University at Newark. She teaches foundational and licensure course in literacy at the undergraduate and graduate level. Harrison has over 15 years of experience in education. She worked as an elementary teacher, Pre-K teacher, literacy specialist, educational consultant, after school program director and college coach/tutor.
Harrison's research explores how equity in literacy education is enacted, paying particular attention to the ways communities of learners are challenging deficit views and practices. This approach broadly looks at the intersections of race, class and language that are at play during teaching and learning and involves conceptual and theoretical approaches, such as critical literacy, culturally relevant pedagogy and multilingualism. Her research is aimed at not only improving classroom practice but also restructuring how institutions prepare future educators to engage with diverse populations of students and communities.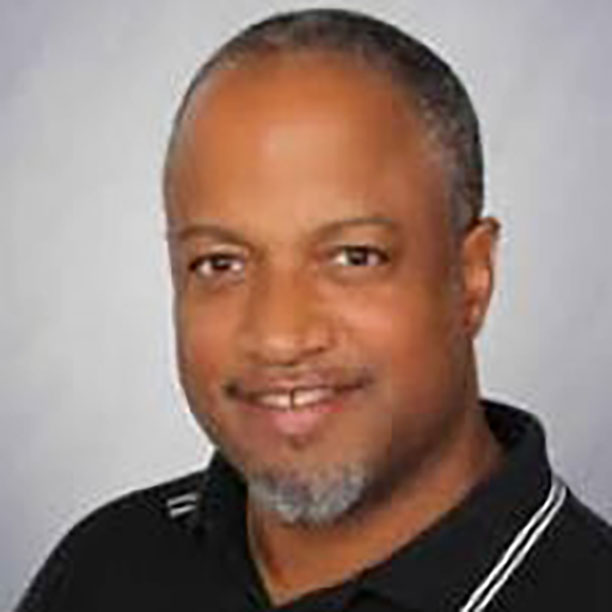 Panel Moderator
‌Shuaib Meacham, PhD
Shuaib Meacham, PhD, is an associate professor of literacy education at the University of Northern Iowa. In 2003, while at the University of Delaware, he was awarded the National Academy of Education postdoc fellowship for The Hip Hop Literacy Project.
When he moved with his wife Soh Meacham, PhD, and their children to the Cedar Valley to take positions at UNI, he established Hip-Hop Literacy in collaboration with The North End Cultural Center Incorporated in the summer of 2014. For the past five years he has published research and taught at UNI and for the past two years has co-directed the Hip Hop Summer school program with author and hip hop artist Lamont Muhammad in collaboration with the Waterloo Community School District. He is presently a proud resident of the City of Waterloo with his wife and their two children Sabina and James Jr.
---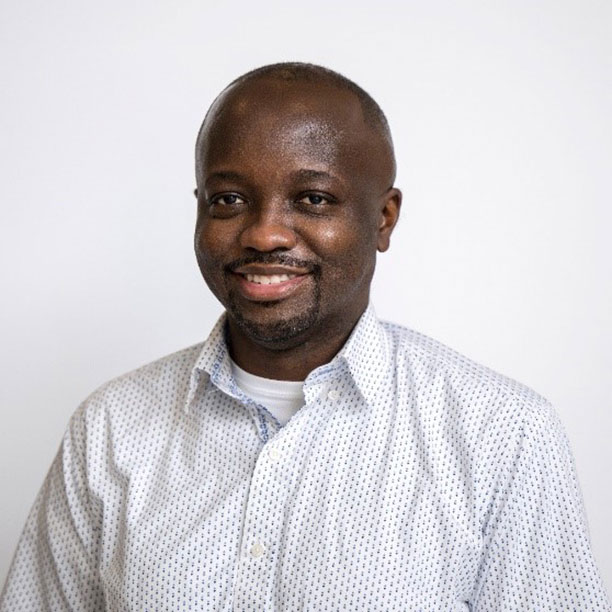 Panelist
‌Hiawatha Smith, PhD
Hiawatha Smith, PhD, is an assistant professor of literacy education at the University of Wisconsin River Falls. There he primarily teaches graduate and undergraduate courses in children's and adolescent literature as well as English language arts methods. In addition to his teaching responsibilities, he is the director of the graduate elementary education program and supervises pre-service teachers.
Smith attended North Carolina Agricultural and Technical State University where he earned his undergraduate and graduate degrees in elementary education. He earned his PhD at the University of North Carolina Greensboro in educational studies with an emphasis in literacy education. In addition to his work in higher education, Smith was a classroom teacher at multiple grade levels as well as a curriculum facilitator. His scholarly activities include research, publications and presentations crossing multiple areas of literacy (and teacher education), including pre-service teachers in practicum experiences, reading motivation, non-proficient readers, developmental word study instruction and diverse perspectives in children's and adolescent literature.
He is a member of the Diversity Scholars Network at the University of Michigan, a 2022 NCTE Early Career Educator of Color award recipient and has membership in various professional literacy related organizations.
---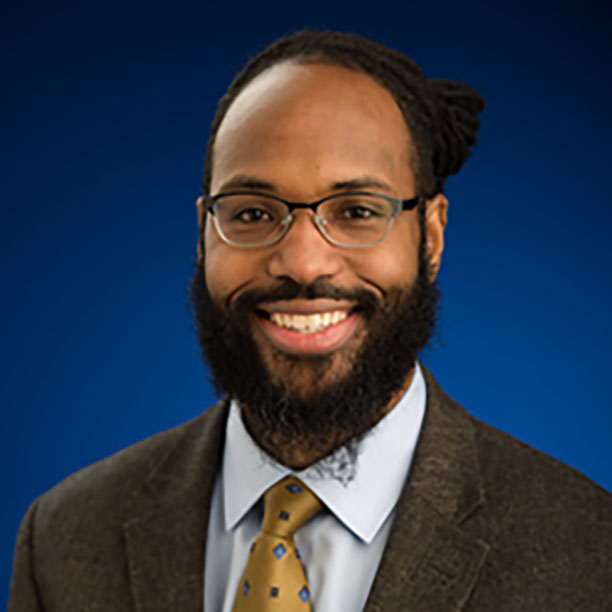 Panelist
‌L. Trenton S. Marsh, PhD
L. Trenton S. Marsh, PhD, is an assistant professor of urban education in the Learning Sciences and Educational Research department and a program liaison for the Public Affairs' Ph.D. program in the College of Community Innovation and Education at the University of Central Florida. Centering on equity and diversity, his research interests have intersecting commitments: 1) understanding the experience of historically marginalized student learners and families within various settings, particularly in urban schools and out-of-school settings; 2) engaging the multi-vocality of youth/student learners, families, communities, and school personnel; and 3) informing equitable practices and micro-level policies.
Marsh uses participatory research methods and qualitative approaches to support the co-construction of knowledge in the service of lifting and unearthing insight that could cultivate interest, understanding, and partnerships with participants and their communities. He has presented his scholarship at local, national, and international conferences and his work has been published in Teachers College Record, Urban Review; Boyhood Studies; Urban Education, GSE Perspectives on Urban Education; Teachers and Teaching Theory and Practice; Florida Journal of Educational Research; and Education Week.
Marsh earned his PhD at New York University's Steinhardt School in the Teaching and Learning department, concentrating in urban education. His dissertation, "Success at a Price," received the 2015 Mitchell Leaska Dissertation Research Award and the 2016 Phi Delta Kappa Doctoral Dissertation Award. Previously, Marsh served as a facilitator for the Youth Leadership Academy, a partnership with CORO Leadership Center NY and the NYC Department of Education. Marsh also served as an associate research scientist at NYU Steinhardt's Metro Center for Research on Equity and the Transformation of Schools where he evaluated longitudinal special education and disciplinary data for various NY districts. Prior to academia, Marsh was a Managing Business Consultant at IBM Corporation, leading international, cross-sectional teams implementing user-informed data and technology.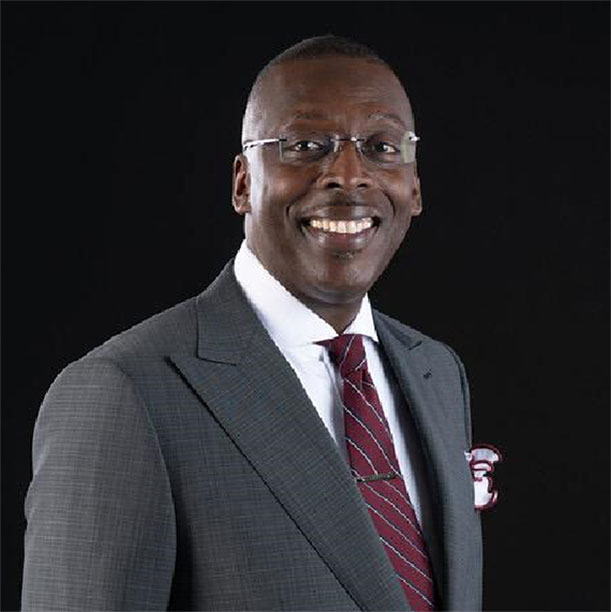 Panel Moderator
‌Pastor Charles Daniel
Rev. Charles Daniel serves the Senior Pastor of the Antioch Missionary Baptist Church, Waterloo, Iowa, where he is a community partner and change agent. He is also an entrepreneur and organizer who cultivates generational perspectives that create long-lasting social commitments and community engagement.
He is a DEI facilitator, a visionary and man on the move.
In addition, Pastor Daniel has:
led a $50,000 Capital Improvement Campaign.
implemented a monthly community meal feeding over 1,000 families in 2022
organized an Annual Back-to-School Celebration serving over 700 children and their families
implemented Covid-19 clinics serving the most vulnerable in the community
served as project manager in cooperation with USD, FSA, and Hip Hop Farmers Greenhouse Project, creating jobs for 10 youth for 24 months.
developed a media outreach team via Antioch Church that reaches 1500 people monthly.
---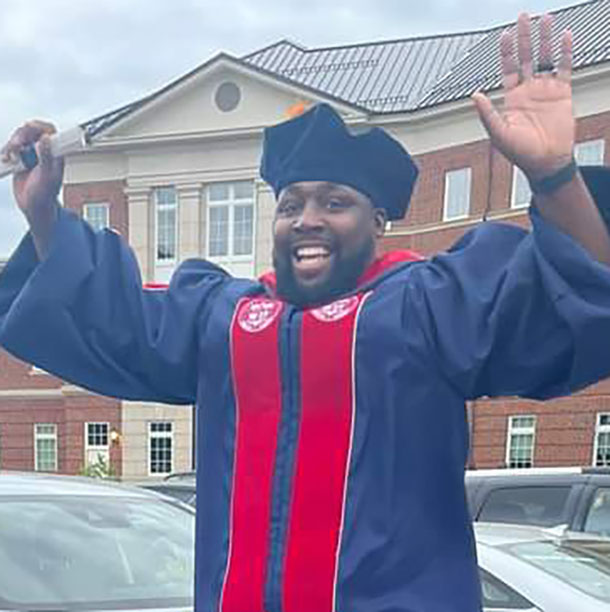 Panelist
‌Pastor Marshaundus Robinson, DM
Marshaundus Robinson is a pastor and a worker in the marketplace in the city of Waterloo, Iowa. He holds a Bachelor of Theology, a master's in biblical studies, a master's in Christian ministry and a Doctor of Ministry with an emphasis on leadership from Liberty University.
Robinson states that his sole purpose in life is to help the lost become saved and help the saved become totally devoted disciples of Jesus Christ. His passion is to help others find their God-given purpose, which is evident in his numerous outreach ministries.
The pastor enjoys spending time with his wife, Dr. Amber Robinson and his baby girls, Ava James and Riley James.
As pastor and ministry leader, his only desire is to win souls, serve souls, train souls, and send souls out to be a light in the Kingdom of God. He also has a desire to help build and train leaders for ministry and marketplace success. His vision for the Impact Church of Hope where is privileged to serve as pastor is to impact the community with the gospel of Jesus Christ.
---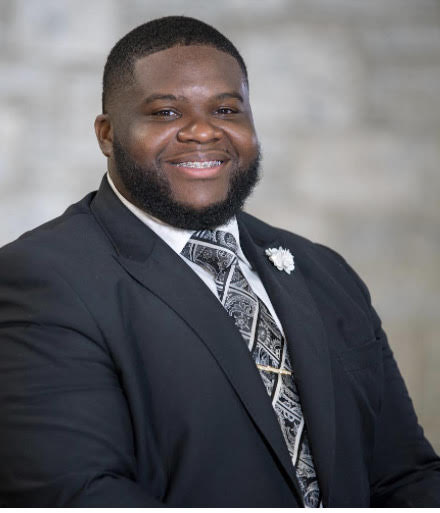 Panelist
‌Corey R.L. Holmes
Corey Holmes, a native of Waterloo, Iowa, serves as the Senior Pastor of Mt. Moriah Missionary Baptist Church and is board chair and executive director of KBBG Radio. A graduate of Northern University High School, he received his Bachelor of Arts in psychology from Clark Atlanta University in 2012. Earlier he had also accepted his call to the ministry in 2008. While in college, he was inducted as a member of the Omega Psi Phi Fraternity Inc. through the Beta Psi chapter where his roles included serving as chaplain. He served as a law enforcement officer with the Atlanta Police Department for nearly 10 years. 
After initially assisting as interim pastor, Pastor C.R.L. Holmes was elected to the pastorate of Thankful Missionary Baptist Church, Decatur, Georgia, in September 2016. He went on to also start and cultivate a local church of born again believers. After the passing of his father, Pastor Robert Lee Holmes (who previously led Mt. Moriah), Corey Holmes relocated back to Waterloo to fulfill a final request of his father. Since returning, he has been active with the community, KBBG Radio and the Waterloo Police Department, including organizing various Peace Walks. Also the son of Gloria Kirkland Holmes, co-founder of the African American Children and Families Conference at UNI, Holmes previously served as a keynote speaker at the 2020 conference.